Are you also already wondering what you could craft with your toddlers for the little Christmas present you want to give to their grandparents, teachers and friends?
Actually, it doesn't matter much whether it's homemade cookies, a handmade voucher for "setting the breakfast table once on Sunday", or a small self-painted picture - if the little Christmas gifts are wrapped in a funny way, any present will surprise the recipient!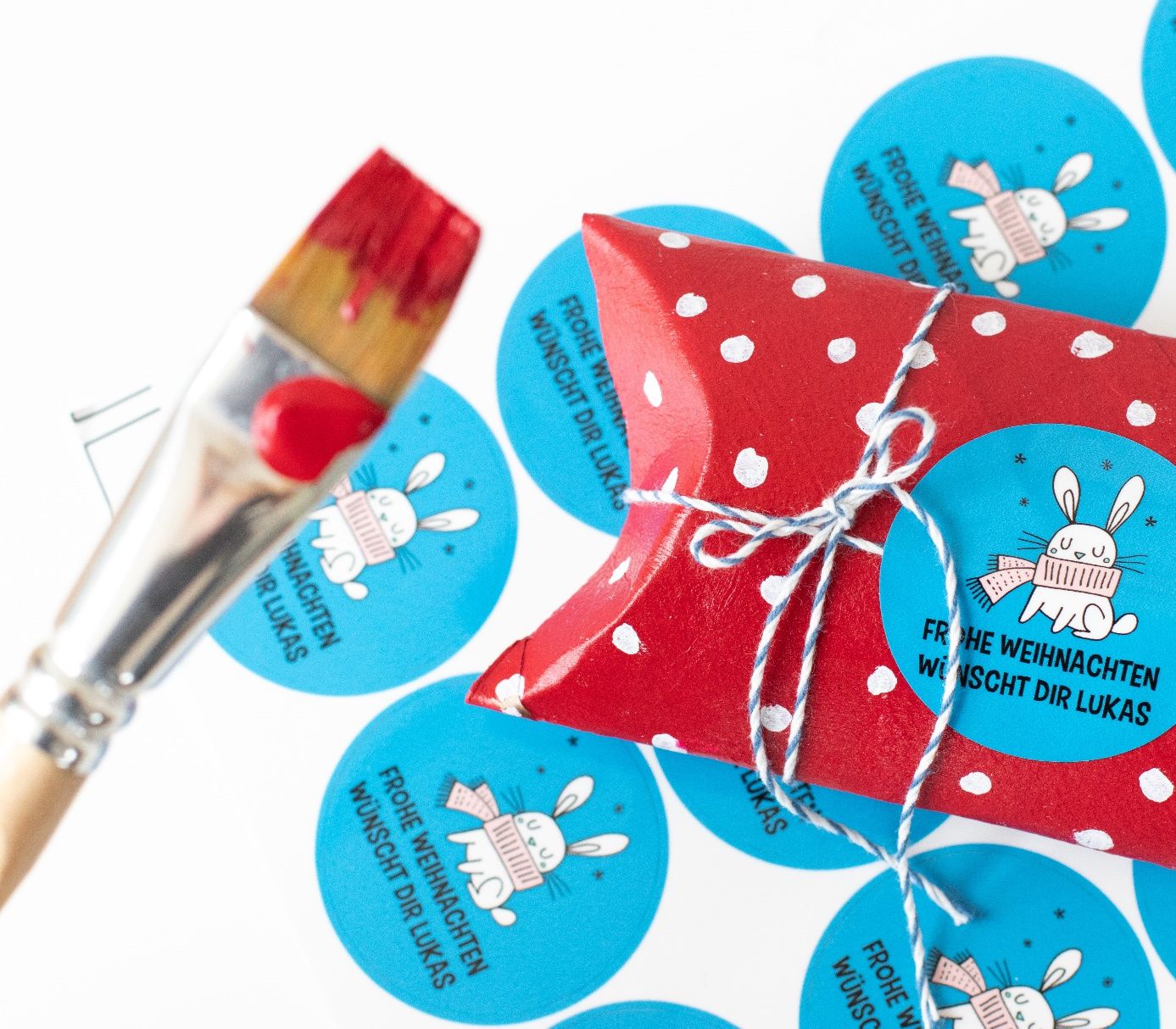 We have tried out a cute idea for you, which is really super easy and quick to craft.
You need:
- A toilet paper roll
- Red acryl paint
- A Paintbrush
- A white permanent marker
- Ribbon gift
- Our personalized name labels
- Clothespin, so that your fingers don't get colored
And this is how your kids (or even yourself) can create a funny small gift packaging:
First the toilet paper roll is clipped to the clothespin and painted with the acrylic paint. If you are impatient, grab a hairdryer or let the roll dry for a short time. The color is dry, when no color remains on the fingers when touching. Now you can paint small white dots with your permanent marker on the roll.
When everything is dry, simply flatten the roll and open the sides carefully. Now quickly fill the roll and tie a bow.
It looks particularly beautiful when a personalized gift label is attached as a Christmas greeting. Isn't the little snow bunny cute? You will find many more icons and colours in our shop.
Have fun making and packing your little Christmas presents!